Aluminum Castings Corp Fairfield IA Location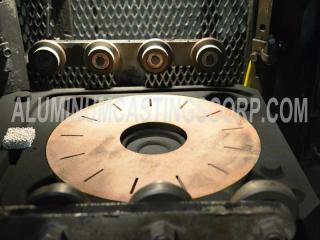 In November of 2018 ACC restructured and purchased the operating assets of Alcast Company Midwest Works (formerly FALCO) in Fairfield Iowa to further increase our sand mold aluminum casting capabilities! The Fairfield IA plant has been in operation since 1946 and allows us to offer larger green sand mold aluminum castings, gave us an additional 100,000 sq feet of manufacturing space, and also gives us heat treat capacity in Fairfield IA.
Aluminum Sand Castings - Fairfield Iowa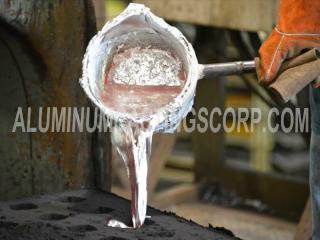 Aluminum sand casting is a metal casting process characterized by using sand as the mold material. Sand castings typically have a higher piece price than permanent mold aluminum castings, but lower tooling price. Primary alloys poured in our Fairfield Iowa aluminum foundry include aluminum silicon (300 series). 319, 356, A356.
Fairfield IA Foundry Equipment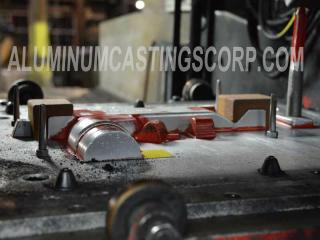 Hunter 20 (20x24)
-Automated molding line for medium to high volume.
Hunter 32 (30x32)
-Automated molding line for medium to high volume of larger aluminum castings.
Squeezer
-Lower volume green sand production for castings up to 40 lbs and flask sizes up to 14x20.
Rotolift
-Lower volume aluminum casting production up to 100 lbs and flask sizes up 32x32 or 26x50
If you are interested in contacting us about our Fairfield production or having us quote any aluminum castings for you feel free to Contact Us, or submit and RFQ