Air Set / No Bake Sand Cast Aluminum Speaker Enclosures
These air set sand cast aluminum speaker enclosures are about 48" tall, and each enclosure is made of 2 aluminum castings weighing about 180lbs with a 3/8" wall thickness. These unique enclosures are made for extremely high quality speakers and weigh about 500lbs each when fully assembled and cost nearly $150,000 per set. Read more about these speakers HERE & HERE.
More pictures will be coming soon!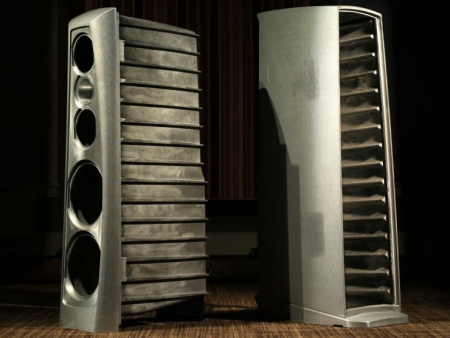 If you have an air set sand cast aluminum enclosure you would like us to quote please fill out the online RFQ below, or if you have a question about this type of part or process please use the email form below to send us your question.
**JavaScript must be enabled to use forms**
ACC Online RFQ
ACC Email Form