Aluminum Castings Company Quality & Casting Inspection
ISO 9001:2015 Certified Aluminum Sand Foundry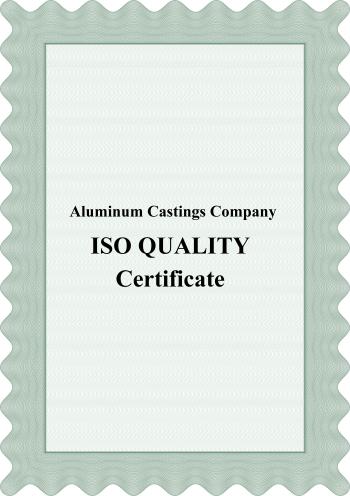 Aluminum Castings Company's aluminum sand foundry is
ISO 9001:2015 Certified
, our quality certificate can be downloaded by clicking on the image to the right.
Aluminum Sand Casting Inspection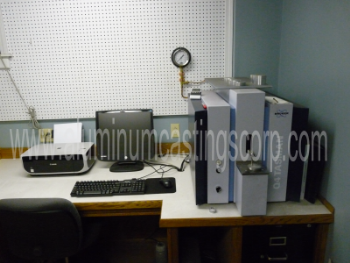 All of our aluminum sand castings are inspected, pressure tested, gauged, etc. per our customer's specifications. Our aluminum sand foundry also uses a spectrometer to ensure the integrity of the metal chemistry of the aluminum casting and allows us to provide you chemical certifications with your castings if required.