Aluminum Sand Casting Value Added Services
Our aluminum sand foundry can offer several value added services, both internally and externally. Some of these services included, shot blasting, heat treatment, machining, painting/powder coating, assembly, and JIT delivery. The heat treatment and machining of our aluminum sand castings is outsourced to quality audited and approved sources. All aluminum castings are inspected, pressure tested, gauged, etc. per customer specifications. Our in-house spectrometer also ensures the integrity of the metal chemistry and allows us to provide you chemical certifications with your aluminum sand castings.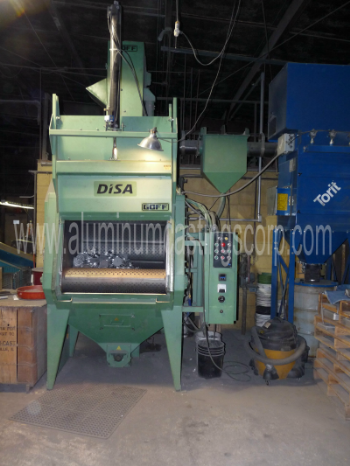 Shot Blasting
Our aluminum foundry includes a 6.0 cubic foot steel shot blaster which produces an attractive and uniform matte finish on the aluminum castings. The aluminum sand castings are often left with this shot blast finish, but can also be painted or powder coated for aesthetics and greater protection from the elements.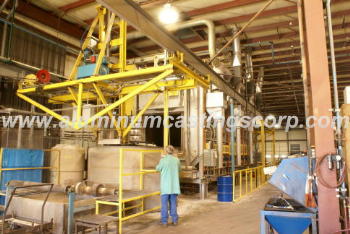 Heat Treatment
Aluminum Castings Co. can also offer heat treatment services through our affiliate Alcast Company, where our aluminum sand castings can be artificially aged or heat treated to t5 or t6 specs.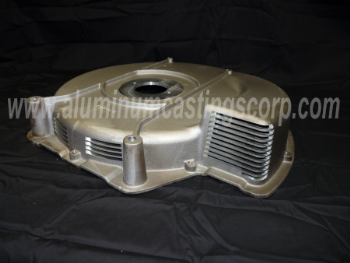 Aluminum Casting Machining
CNC Machining of our aluminum castings can also be offered through our affiliate Alcast Company who are extremely experienced with machining aluminum castings and also TS 16949 registered.


Painting & Powder Coating
Over the years our aluminum sand foundry has formed great relationships with several outside vendors that can provide our customers with high quality painting and powder coating services.