Aluminum Castings Co. Expands, Doubling Production and Workforce!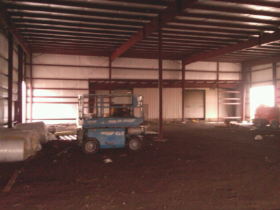 Aluminum Castings Company is a growing aluminum sand casting foundry specializing in high quality green sand and air set or no bake aluminum castings located in Galesburg Illinois. A $2 million expansion project at Aluminum Castings Co. will add 11,500 square feet to our aluminum sand foundry on South Street in Galesburg, as well as adding 16 to 26 new jobs over the next two years! Aluminum Castings Company has produced high quality aluminum sand castings in Galesburg since 1964, and plans to stay there. Aluminum Castings President, Bret Markum, stated, "We wanted to remain in Galesburg because of the success we've had with our work force here. There are good employees and potential employees in the region, and being able to expand here is very satisfying and reassuring. We don't expect any surprises. We know what we have here and are very confident in the future success of the facility."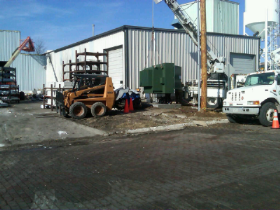 Bret Markum also stated: "We've started to become very aggressive in the marketing of the business. We've become very aggressive in the amount of money we're spending on modernizing and increasing our floor space and our business is up about 50-60% over last year." Markum explained that both types of Aluminum Castings' sand molds (green sand molds and air set or no bake sand molds) have complex internal sand coring using their high quality shell core sands, cold box sand cores, air set, or no-bake sand cores, and oil sand cores to supply customers with a wide variety of aluminum casting options. Markum went on to state, "Aluminum Castings cast several aluminum alloys in our aluminum casting process and our affiliation with, Alcast Company, a permanent mold aluminum foundry in Peoria IL, allows us to offer customers a wider variety of aluminum castings options. We currently produce 70,000 lbs. / month at the facility and the expansion will allow us to double our production." The Aluminum Castings Corp. expansion project is currently underway and expected to be completed by March 15, 2012.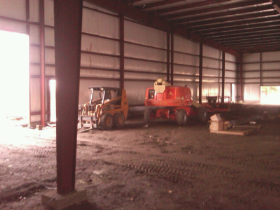 To read more about the Aluminum Castings Company expansion feel free to read the following articles:
- The Register Mail, Galesburg.com: Aluminum Castings plans $2 million expansion; up to 26 news jobs in two years
- Foundry Management and Technology, Foundrymag.com: Aluminum Castings Expansion to Double Output
- Galesburg Radio 14 WGIL: Aluminum Castings Corp. Expands, Doubling Production and Workforce
- KWQC News 6: More Jobs As Galesburg Plant Expands
- Metal Bulletin: Aluminum Castings kicks off $2M expansion